Tai Chi Qigong Centre Associate Membership:
0015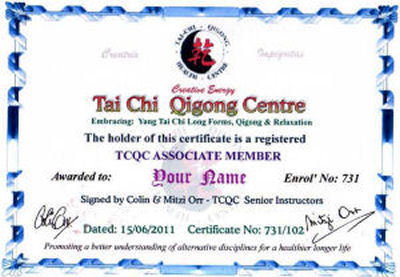 There are no annual fees, obligations, commitments or conditions when joining the Tai Chi Qigong Centre as an Associate Member.
On joining you will receive a unique personalized club or personal membership certificate.
Note: If ordering a Club Associate Membership don't forget to add your club name in your delivery address. This is so we know who to award the certificate to.
Postal advice:
United Kingdom: FREE (Royal Mail 1st class next day delivery).
Overseas: International track + Sign For on delivery.