Tai Chi Qigong A5 Guidance Booklet
0020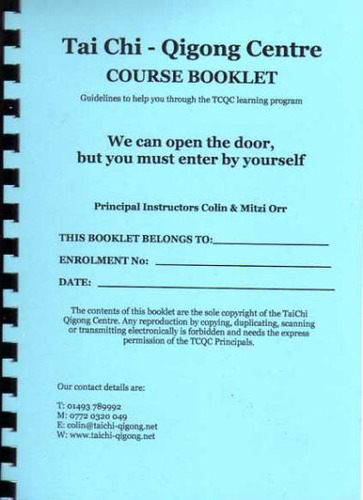 A quality bound 63 page A5 Course Booklet this booklet guides and helps you through your Tai Chi study. Jam packed with Tai Chi and Qigong learning information and ideally acompanies our idividual learning DVD's

This tuition guidance booklet comes free if you purchace our 'Complete Home Study & Life Membership Package'.
Postal advice:
United Kingdom: FREE (Royal Mail 1st class next day delivery).
Overseas: International track + Sign For on delivery.

Recommended by TCQC Home Study Club Members:
This course booklet is a must for helpful information which constantly reminds us of the principals of Tai Chi and Qigong with loads of interesting guidance.

TCQC Club Member 2011.